---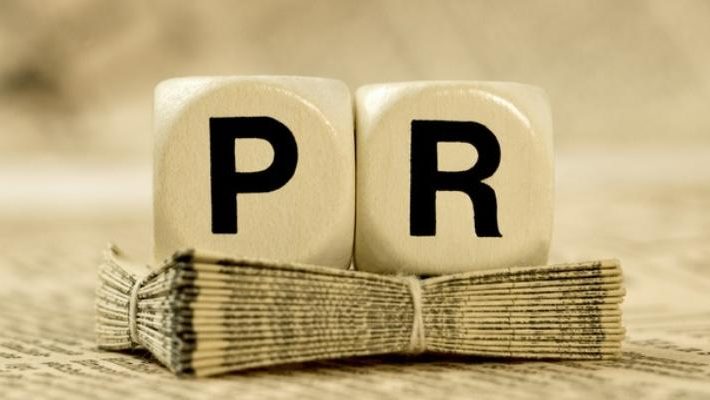 15 Agency Pros Share The Best Work Advice They've Ever Received (Forbes – May 22, 2018)
Keep your head up, PR pros! 3 reasons you might not be having media success (Muck Rack Blog – May 21, 2018)
A 5-Step GDPR Crisis Plan (PR News – May 21, 2018)
PR Pros on Startup Growth Impact, Community Trends (O'Dwyer's – May 22, 2018)
3 common executive communication blunders (Ragan – May 21, 2018)
How PR Can Improve Gender Equity in Media Coverage (PR News – May 21, 2018)
Know Thyself: Examining the Benefits of Self-Reflection (Institute for Public Relations – May 22, 2018)
15 Powerful B2B Lead Generation Tools You Need to Use (Marx Communications – May 21, 2018)
The Best Way to Pitch a Journalist on Twitter (March Communications – May 21, 2018)
Working from home – the best decision you're yet to make (Babel – May 22, 2018)
Key Insights from the F8 2018 Conference (Institute for Public Relations – May 21, 2018)
Summary Section:
15 Agency Pros Share The Best Work Advice They've Ever Received
By Forbes Agency Council
Forbes – May 22, 2018
15 members of the Forbes Agency Council provide the best piece of advice they've received that has greatly impacted their approach to work.
Keep your head up, PR pros! 3 reasons you might not be having media success
By Micah Warren
Muck Rack Blog – May 21, 2018
But, there could be a few reasons you aren't having the success you want to have at this particular moment and going through a crisis of…"Do I stink at my job?!?" Relax, you don't. Let's look at some reasons why you're struggling.
A 5-Step GDPR Crisis Plan
By Sophie Maerowitz
PR News – May 21, 2018
Three crisis communications pros offer tips on how to plan for crises caused by GDPR compliance issues.
PR Pros on Startup Growth Impact, Community Trends
By Lisa Astor
O'Dwyer's – May 22, 2018
I took some time with my colleagues to dig into what markets are trending and how PR pros can better establish relationships with the movers and shakers in the VC community.
3 common executive communication blunders
By Elizabeth Cogswell Baskin
Ragan – May 21, 2018
Ghostwritten blogs and scripted videos reek of inauthenticity. To build trust and meaningful rapport with workers, push your leaders to craft their own messages, flawed delivery and all.
How PR Can Improve Gender Equity in Media Coverage
By Patrick George and Dina Burns
PR News – May 21, 2018
When women achieve promotional parity and are widely used as sources, we must also ensure their positioning is gender-consistent and call out reporters (with editors when necessary) when it's not.
Know Thyself: Examining the Benefits of Self-Reflection
By Bruce Berger
Institute for Public Relations – May 22, 2018
The benefits of self-awareness are important to organizational leaders at all levels who seek to boost and enrich employee communication, engagement, trust and productivity, and organizational culture.
15 Powerful B2B Lead Generation Tools You Need to Use
By Wendy Marx, President of Marx Communications
Marx Communications – May 21, 2018
Learn how to get more B2B leads with the right B2B lead generation tools that can take the stress out of your B2B lead generation strategies.
The Best Way to Pitch a Journalist on Twitter
By Angelica Bishop
March Communications – May 21, 2018
Without setting hard and fast rules, here are some best practices we've found as we've observed and participated in the shift towards social PR.
Working from home – the best decision you're yet to make
By Ben Cole
Babel – May 22, 2018
The experience really has been excellent and, aside from not being able to slide my chair over to ask my desk neighbour's advice, in many ways it's felt like haven't left at all.
Key Insights from the F8 2018 Conference
By Carolyn Mae Kim
Institute for Public Relations – May 21, 2018
Some key insights from Facebook's annual developer conference, F8, with key insights for PR Pros.
---
The Daily PR Brief is put together by media analysts at ITK Information Services.
If you're interested in setting up customized media reports for your company or need any help with media monitoring or media research services, feel free to reach out.
All reports made with the help of media reporting software Report Mule.