---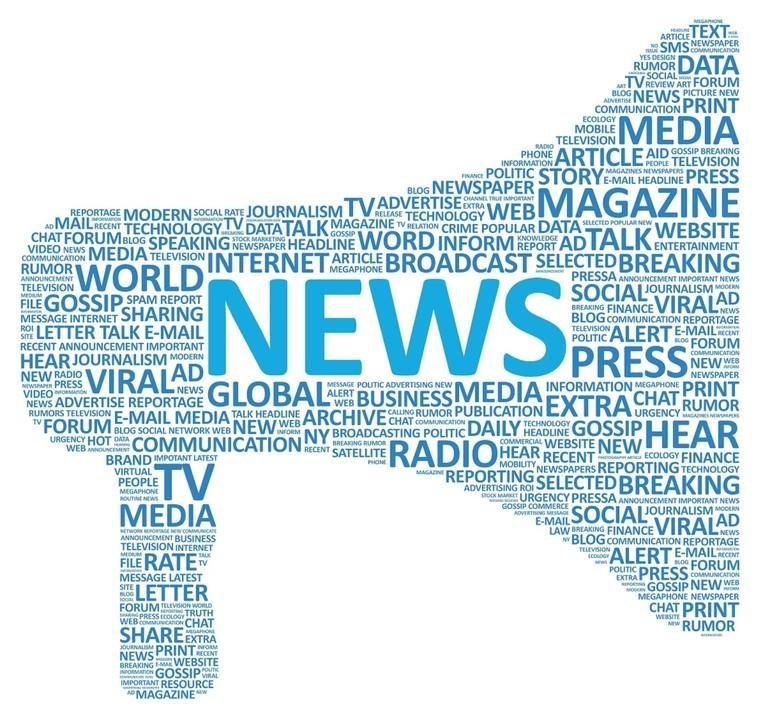 50 underrated PR pros to follow on Twitter (Ragan – October 2, 2018)
Crisis Communications: When To Talk To The Media (Forbes – October 3, 2018)
Seeking Sincerity, Finding Forgiveness: YouTube Apologies as Image Repair (Institute for Public Relations – October 2, 2018)
PR Faux Pas: Reporters Cringe Whenever You Do These 3 Things (Inc. – October 3, 2018)
Football Principles That Translate to PR (O'Dwyer's – October 2, 2018)
5 things new PR pros should learn (PR Daily – October 3, 2018)
Edelman Study Finds Majority Of Global Consumers Buy Based On Belief (The Holmes Report – October 2, 2018)
Changing Titles: Why Bell Shuns PR and Employs Strategic Communicators (PR News – October 3, 2018)
Holy Guacamole! Framing and the Chipotle Contamination Issue (Institute for Public Relations – October 3, 2018)
Finding Meaning in a Post-Truth World (O'Dwyer's – October 3, 2018)
3 tips to prevent a crisis from escalating (Axia Public Relations – October 2, 2018)
Summary Section:
50 underrated PR pros to follow on Twitter
By Frank Strong
Ragan – October 2, 2018
Looking for fresh industry insights? This diverse collection of unsung heroes will enrich your feed.
Crisis Communications: When To Talk To The Media
By Randall Kirsch, Principal at Jackson Spalding
Forbes – October 3, 2018
People at the center of the crisis feel pressure to set the record straight, but it can be intimidating to step up to the mic and respond with your side of the story.
Seeking Sincerity, Finding Forgiveness: YouTube Apologies as Image Repair
By Sandlin, Jean Kelso, & Gracyalny, Monica L.
Institute for Public Relations – October 2, 2018
This study analyzed the verbal apology behaviors, nonverbal emotions, and image repair strategies used by public figures to apologize on YouTube, and the relationships these behaviors had to audience perceptions of sincerity and forgiveness as expressed by YouTube comments.
PR Faux Pas: Reporters Cringe Whenever You Do These 3 Things
By Arianna O'Dell, Founder of Airlink Design
Inc. – October 3, 2018
Public relations can be a crucial part of your marketing strategy. Here's three faux pas to avoid.
Football Principles That Translate to PR
By Jeremy Juhasz
O'Dwyer's – October 2, 2018
On the weekends, when cheering for your alma mater or rooting for players on your fantasy team, you can use that time to remind yourself that successful public relations teams are built like successful football teams. Here are 11 ways you can raise your PR team to new heights.
5 things new PR pros should learn
By Avery Faehling
PR Daily – October 3, 2018
Just because you are new to the industry doesn't mean you can't have an immediate impact. Here's how one new PR pro suggests you can set yourself apart.
Edelman Study Finds Majority Of Global Consumers Buy Based On Belief
By Diana Marszalek
The Holmes Report – October 2, 2018
The 2018 Earned Brand Study finds 64% of consumers around the world make purchasing decisions based on where companies stand on societal issues, up from 50% in 2017.
Changing Titles: Why Bell Shuns PR and Employs Strategic Communicators
By Seth Arenstein
PR News – October 3, 2018
Former House speaker Tip O'Neill is credited with saying, "All politics is local." It wouldn't be surprising if Robert Hastings, CCO and chief of staff at aerospace company Bell, said, "All PR is strategic."
Holy Guacamole! Framing and the Chipotle Contamination Issue
By Hilary Fussell Sisco and John Brummette
Institute for Public Relations – October 3, 2018
This study analyzes the networks that initially form around an organizational crisis and identifies the most predominant frames communicated by the traditional media and other social media users in the wake of that crisis.
Finding Meaning in a Post-Truth World
By Jon Gingerich
O'Dwyer's – October 3, 2018
Ideally, both sides will eventually realize we're being played by bad information.
3 tips to prevent a crisis from escalating
By Colleen O'Connell
Axia Public Relations – October 2, 2018
When facing a crisis situation, the media and the public want transparency and truthful statements. One little lie or confusing statement can destroy the trust the public has placed in you.
---
The Daily PR Brief is put together by media analysts at ITK Information Services.
If you're interested in setting up customized media reports for your company or need any help with media monitoring or media research services, feel free to reach out.
All reports made with the help of media reporting software Report Mule.