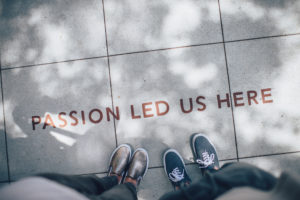 "HOW VODAFONE ACTIVATES & INSPIRES THEIR EMPLOYEES AS ADVOCATES" presented by CommPRO
Tuesday, April 11, 2017 @ 12:00 pm ET / 9:00 am PT
Join Vodafone's Kimberley Harcombe and Emma Cook for a discussion moderated by Dave Hawley, VP of Marketing at Dynamic Signal. Topics will include:
What you need to know to launch an employee advocacy program

How to identify, activate and mentor employee advocates

What it takes to sustain program engagement to ensure long-term growth

How to measure success and evolve your program over time
Register here.
"HOW TO FIND THE PERFECT CONTENT OPPORTUNITY" presented by HubSpot and Contently
Wednesday, April 12, 2017 @ 1:00pm ET / 10:00am PT
Kristen Poli, Content Strategist at Contently and Sam Balter, Field Marketing Manager at HubSpot will discuss why it's important to move from thinking in terms of trying to rank for specific terms to a world where your company can own search topics. In addition to search, this webinar will cover how social media insights can revolutionize how you research, plan, and build content that aligns with your brand and resonate with your audience.
Topics covered:
How to complete a basic competitive analysis

How to use basic Excel tools to find white space areas where you can focus content efforts

SEO Topics vs. Terms

Cluster & Pillar SEO Strategy
Register here.
"A WINNING FORMULA FOR EMPLOYEE COMMUNICATIONS" presented by Ragan
Friday, April 14, 2017 2:00pm – 3:15pm ET / 11:00am – 12:00pm PT
Jennifer Johnston, head of global employer branding and recruitment marketing at Salesforce, and Bob Michelson, CEO of RMG Networks will offer new ideas to deal with internal communications concerns and will discuss detailed, practical solutions for internal comms roadblocks.
Highlights will include the latest technology and best practices for companies to reach employees and increase the personalization and quantity of their content. Moderated by Mark Ragan, CEO of Ragan Communications.
Register here.
AVAILABLE NOW!
"PR and Google Analytics" presented by Gorkana
Threepipe Head of Analytics Nick Christensen and PR Manager Rebecca Wharmby offer guidance on understanding and implementing Google Analytics as part of a PR strategy.
Watch it here.
---
For top news in PR and marketing, case studies, and advice from industry experts delivered to your mailbox every weekday, sign up for our Daily PR Brief now!