tl;dr – Do your research, build relationships, influence the influencers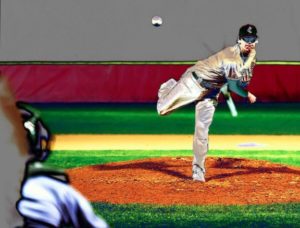 Now more than ever, building relationships and genuine engagement with journalists is crucial in pitching and generating media coverage for your brand.
Digital marketing expert and Tippingpoint Labs co-founder Andrew M. Davis emphasizes this idea, and offers a strategy for growing brands to generate coverage in an article for Ragan.
Rather than blindly targeting top-tier outlets, which for smaller companies may mean pitching into the void, Davis suggests researching the reporters writing for these mainstream outlets and "searching upstream" to identify where they source their information, then building relationships with more niche-focused reporters at smaller (more accessible) outlets:
"Rather than pitching the tech reporter for NBC's "Today Show," you might find that he often covers stories found in The Wall Street Journal—and that they were broken first by a Mashable reporter. Instead of pitching the "Today Show," you could build a trusted relationship with the Mashable writer who influences the influencers."
Davis introduces what he calls the "Waterfall Effect," advising PR pros to "Be a source for your source's source" in order to get the attention of that top tier reporter and outlet while building vital relationships across
"In employing the Waterfall Effect, follow those original sources on social media. Help them find great new stories. Comment on the articles they publish. Share their original content with your digital audience. Watch how the stories your relationship creates trickle down to your target outlet. How often does it happen? What kind of stories does your target pick up? The more you learn about your target's affinity for your source's content, the more productive you will be in influencing what gets covered."
Keep your pitching research organized with Twitter Lists and Report Mule
To keep track of your pitching targets, first build a Twitter List that includes journalists you've identified and hope to engage with.
By having a curated feed of possible sources – those writers who "influence the influencers" – you can see who is more active, who may be posting content relevant to your industry most consistently, and who would be best to pitch once you've been able to engage with these journalists and build a rapport.
At ITK we offer a web-based program allowing PR pros to build reports for press clips and online content, with custom layouts and tools to streamline the process of cutting, pasting, formatting, and other media monitoring needs. For a free 2-week trial of Report Mule, check us out at reportmule.com.
To help keep track of the influential voices and relationships you've built, use Report Mule to create specific reports devoted to these writers, where you can drop in articles by simply pasting a link, and keep content organized with categories and notes as you're working through.
With an archive of your research in Report Mule, you can reference different writers to target and have their articles handy to reference in your pitches, showing that you know their work, and allowing you to better communicate how your announcement or story idea will appeal to them.